Finger jointing is recognized as the most stable method of wood length joints. And if you require this technology, there's no better exponent than WEINIG. We are the specialists and have been number 1 on the market for over 25 years. WEINIG finger jointing technology is focused on maximum precision. This means minimal dimensional allowance, wood losses and operating costs. All systems are extremely user-friendly. This makes residual wood processing and upgrading by finger jointing profitable and easy for you! The flexible modular design allows machines to be equipped according to your individual requirements. This enables high flexibility for standardized as well as customer-specific solutions, regardless of whether the systems have raw wood entry lengths, smaller or larger than 1,000 mm. The principle can be used for all performance classes: From the ProfiJoint entry model to the Ultra, CombiPact and Turbo-S models up to the high-performance class with the HS120 and HS200 horizontal finger jointing lines. In short: WEINIG system concepts are designed to meet the highest demands in quality for all performance classes. More Information
ProfiJoint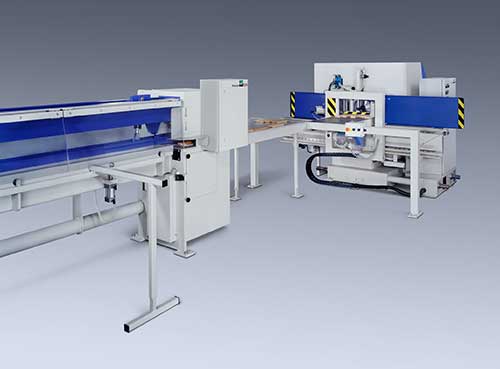 The newly developed ProfiJoint entry model uses the same technology as the "big ones". A wise investment with an outstanding cost-performance ratio. Due to the modular design, the line can be upgraded to a shaper combination. Just one of the many plus points, including the quick return it offers. This production line can process wood widths up to 150 (170) mm, wood thicknesses up to 50 (80) mm and wood entry lengths between 150 and 700 mm without any problems.
The cast iron body reduces vibrations in the area where the precision of the finger jointing is paramount. And not forgetting the tool technology: Regardless of whether you are marking vertically or horizontally with pre-scorers, the ProfiJoint range uses the same equipment as the high performance models.
HS 120/ HS 200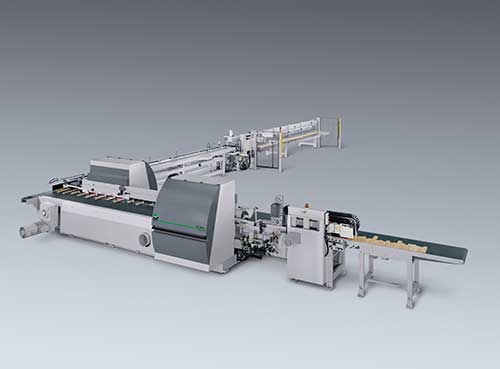 The horizontal single timber shapers from WEINIG are the fastest in the world. Continuous throughfeed of up to 200 parts per minute and 12 press cycles per minute make this system a production giant.
High-performance components such as fully-automatic feeding and front end control can also be integrated. Wood that does not meet specific quality criteria can be excluded from further processing without being glued. Tool systems with varying diameters of 228.6 to 266.7 mm or 9 to 10 ½ inches can be run.